New Locks installed, Old Locks Maintained!
Make sure your property is fully secure by not only installing the most up to date locks but by making sure it's completed and maintained by a professional. Why run the risk of compromising your properties security by using an under qualified tradesman when you can use a professional such as ourselves and have your work guaranteed. We will consult with you on the best locks to suit your doors and windows both inside and outside your property and will install and test these new locks for your own peace of mind.
Break In Repairs Johannesburg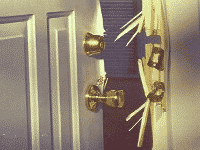 If your property has been broken into, we are on call 24 hours a day to attend to your location and secure your premises. We can install new locks, fix doors that have been forced and work closely with other services that you may require to make your home secure again and put your mind at ease. In the event that you have had your keys stolen, we recommend that you change out your locks as soon as you get the chance – insurance companies don't tend to pay out when there is no sign of a forced entry! We carry an extensive range of modern locking systems and have the expertise and experience to fit them in even the most awkward of spaces. Duplicating your new keys is no problem and this can be done while you wait at the time of the installation. If you find yourself in the situation where you have been broken into, calling us will leave you with one less thing to worry about – call our expert now on 011 568 0934
Landlord Services 
You may need to change the locks on rental properties following a tenant moving out, following an eviction or in the event that you have issues with security at a property. Avoid potential squatters at vacant properties by taking the necessary precautions and prevention measures to make sure the property does not get breached and end up costing you thousands in repairs. We offer great deals on contract work for landlords and can be on call 24 hours a day to attend to any property when required. Call us today for a fast, free quotation on our landlord locksmithing services in Johannesburg.
Lock Installation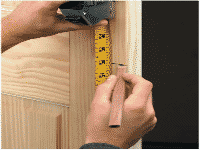 Our team can supply and fit all types of manual and digital locking systems. If you need your old locks replacing because they have become seized or are malfunctioning, if you need new locks for a new house or if you have lost your keys and are concerned about security, give us a call and book the local locksmith to pay you a visit. Not only can he recommend what locks will be suit the door and the property, he will be able to give you a quote on the spot and start work right away. Call us now on 011 568 0934 or fill out the contact for on the right.
Lock Maintenance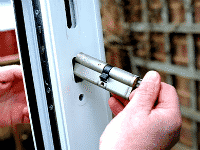 Having your locks serviced on a regular basis will prevent you from becoming locked out or someone breaking in. Both interior and exterior locks need maintenance from time to time and our fast, efficient service will cost you a fraction of what an emergency call would be. Older locks can be serviced but based on age, you should perhaps consider having them replaced – newer locks are harder to break in to! Avoid issues from rusted or weather damaged or old locks and call us today.
We will also service digital locking systems and replace batteries in transponders and remotes to make sure your locks continue to work without problems. Digital entry systems and electric gates are a specialty of ours and we carry the necessary tools and spares to take on these jobs with ease. Call us today to discover just how much hassle we can save you.